YOU'RE INVITED!
JOIN US in MAKING THE BEST OF IT ON WEDNESDAY, MAY 29th at Crafted Kitchen!
7-10pm Dinner + Screening of BROKEN BREAD: "FUTURE"
Enjoy uncommon, regional and sustainable foods and talk with the makers!
Want to sample jellyfish? Sourdough enriched with cricket powder? Fermented veggies? Foraged pine cones? This is for YOU! Vegans and vegetarians are welcome, but we will be serving animal protein for those who wish to discuss the future of sustainability as it relates to livestock and aquaculture.
QUESTIONS? Email bean@hankandbean.com
IN OTHER NEWS …
We are so excited to be featured in BROKEN BREAD EPISODE 3: "Future of Food"
Airing Wednesday, May 29, at 8:30pmPT on KCET, Tuesday June 4, at 9:30pmPT on Link TV
Broken Bread is a new series hosted by @RidingShotgunLA that explores the people who are making a difference in their communities through the one thing that connects us all—food. Each week, Roy Choi will challenge the status quo-and his own assumptions-about the problems surrounding food access, food waste and sustainability.
#BrokenBread premieres May 15 at 8:30pm. Watch on brokenbread.tv and on @Tastemade TV. #foodaccess #foodaccessforall #foodwaste #foodjustice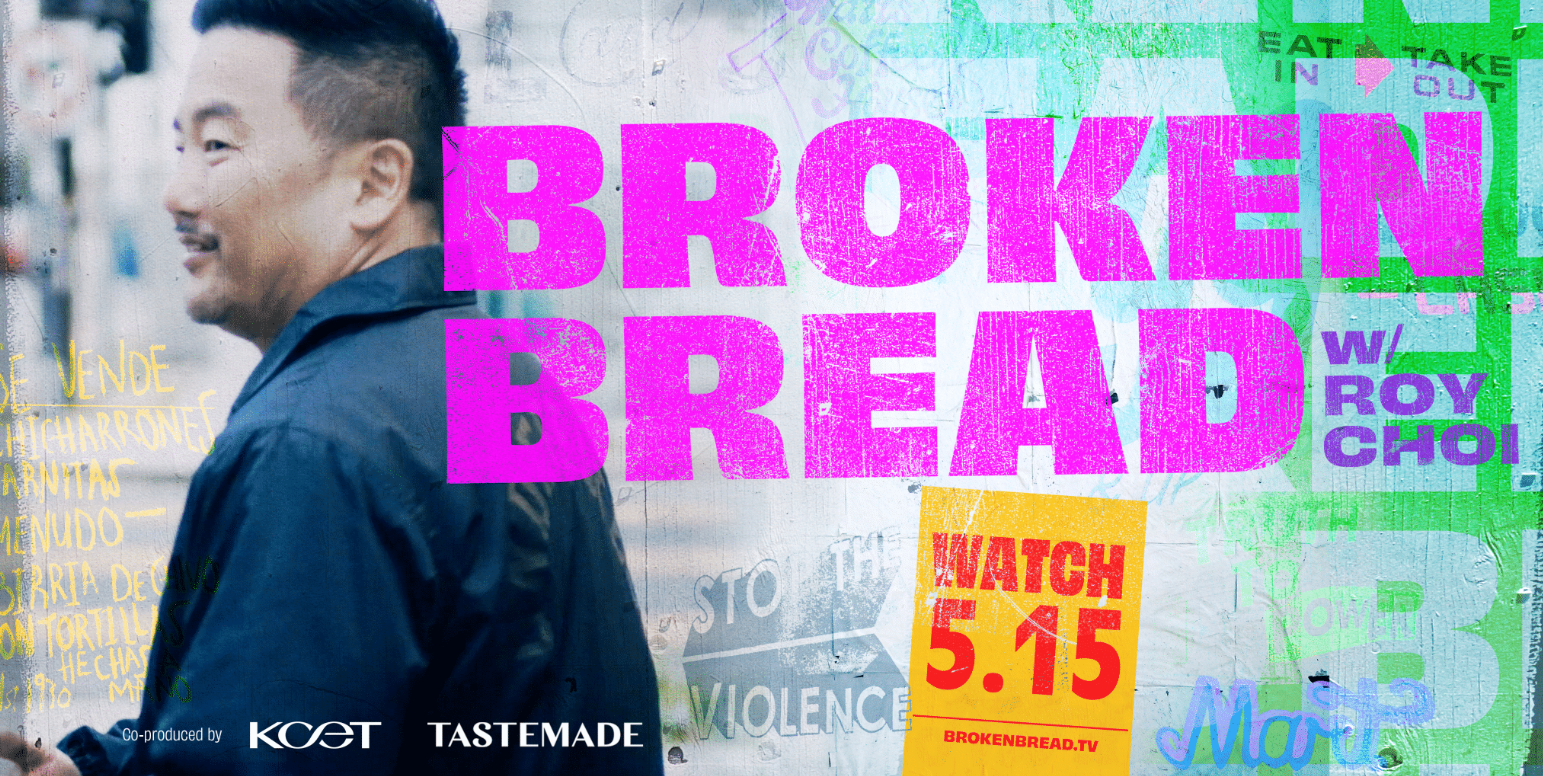 MARS DINNER WORKSHOP
A Speculative Dinner On Mars
Hosted by Collective Future
AT FUTURE STUDIO
MARCH 30, 2019
What if you were among the first civilian settlers of Mars?
What if you could create new rituals, food culture, and community?
Collective Future—in collaboration with Henry Fisher and Anna Rose Hopkins of Hank and Bean, Vera Mulyani of Mars City Design, and Kerenza Harris of SCIArc—invites you to participate in a speculative dinner workshop where these questions and others will be explored among friends and strangers.
Human habitants could arrive on Mars as early as 2030. The dinner is an opportunity to experience that most basic and necessary human ritual—a shared meal—in a radically new way, addressing the provocative challenge of how we explore Mars, not just as a scientific expedition, but as a second home for humans.
DECEMBER 2018
Come make merry with us, whatever your religion or tradition!!
--
More detail:
This event features rolling admission. **You may arrive any time between 6-8:45 pm for your seven course meal.**
Please plan for at least two hours onsite with us to enjoy the menu from start to finish.
Seating is first come first serve, but your ticket guarantees your menu and a full, fabulous tasting experience.
Beverage pairings are not available for pre-sale but will be for sale onsite. Additionally, ERBPH's full a la carte beverage menu will be available, include Eagle Rock Brewery's own small batch brews.
If you are planning to enjoy libation (and we hope you are!) please do have a valid id and be prepared to imbibe responsibly.
Street parking is ample, but please do be mindful of posted signs.
--
More about the fabulous Eagle Rock Brewery Public House:
Family owned and operated by founding members Jerry Su, his sister Ting Su, and her husband, Jeremy Raub, ERBPH is dedicated to craft and independence. They support local farms, businesses, and all things that are done with integrity and a sense of responsibility. Their brewery has garnered many medals and awards from prestigious competitions, including The Great American Beer Festival.
Come meet Ting Su, who in addition to producing great brew also serves as an official judge in the Beer Judge Certification Program (BJCP), is a Pink Boots Society member and hosts a successful monthly Women's Beer Forum at the brewery! Come meet Jerry Su, Momofuku and Bouchon alum whose culinary artistry has been drawing crowds to ERBPH since 2014! Come meet Jeremy Raub who helms the production of their brews and helped establish the Eagle Rock Brewery as a leader in the craft brewing industry while contributing to a community of better beer and business for the people in Los Angeles! And come hang with Chefs Henry Fischer and Anna Rose of Hank and Bean who couldn't be more thrilled to host you :))
Merry Merry!
*IMG: Fellini Satyricon 1969 Federico Fellini Magali Noël*
THE SEXY BEAST GALA for Planned Parenthood LA at the Marciano Art Foundation
We helped raise nearly $1M for Planned Parenthood in one magical evening!!!
HANK AND BEAN + ERIC TOMASSINI, GROWGOOD.
Our Dinner Series returnED this OCT 2018: Ten rolling courses, natural wine pairings, house fermented beverage cocktails, uncommon and bio-diverse ingredients from our SoCal region. This dinner featured 90% flora, regional fauna will serve to enhance, from Angeles Crest Creamery dairy to Tehachapi Grain Project's heirloom grains to Don Bugito's sustainable cricket and mealworm protein-packed flours. A portion of all proceeds have been donated to GrowGood, whose post-industrial urban farm serves as a training ground and therapeutic space for the Los Angeles Homeless Veteran Community adjacent to the Bell Shelter.
THE WORLD HAS GONE BONKERS! THE EMPEROR HAS NO CLOTHES! THANKSGIVING IS A SUPER TRIGGERING HOLIDAY THAT MAYBE SHOULDN'T EVEN BE A HOLIDAY!
COME EAT, MAKE MERRY & DRINK WILD ALE WITH US - CAUSE YOU KNOW YOU GOtTA KEEP IT TOGETHER ON THE 22nd …
Come wash down all your politics and feelings with a complete psuedo-Thanksgiving meal. Highlights from Hank and Bean's "Rancho California aka Colonial Migration Dinner" and "Native-ish Feast" (all available for Holiday Meal Delivery) are paired with a selection of Dry River Brewing's seasonal, small batch, barrel-aged wild ales.

We're opening up a space for you to air out your discontent - including your feelings about the ethics of even having a Thanksgiving holiday in the first place - before joining family and inlaws later in the week (and perhaps displaying more conversational restraint :)) !

We're keeping the price point at $35 for food and $20 for ale, so as not to break the bank while still allowing Hank and Bean to purchase ingredients directly from local farmers and organic food purveyors like Weiser Family Farm, the Tehachapi Grain Project, La Gloria Mexican Foods (organic masa), Jimenez Family Farm, etc...

PAST PARTNERS:
Farm-to-Table purveyors of local, sustainable seafood, including sushi-grade Baja Kanpachi. Omega Blue promotes open-ocean farming with low stock densities, reducing pressure on wild stock populations. Learn more HERE.
Located here in Los Angeles, Hebel & Co. produces halva with a focus on high-quality, organic ingredients. Halva is a tahini-based confection that is enjoyed throughout the world and is gaining popularity in Northern America. Hebel & Co uses organic ingredients and traditional methods, resulting in a halva rich in tahini flavor and texture that is both flaky and creamy. You can purchase their halva online HERE and visit them at the Hollywood Farmers' Market on Sundays.
Located in the heart of the Downtown Arts District LA, Crafted Kitchen is an incubator-style, shared use commercial kitchen providing LA food entrepreneurs room to grow.